Mayor
Mayor Ann Glenn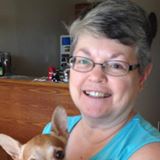 I am currently serving as the Mayor, after being elected as of November, 2015. Prior to the election I was appointed Mayor by the City Council.   I have lived in Lynnview for 10 years.  The main reasons I chose to live in Lynnview are because of the areas proximity to nearby interstates and the fact that the city has its own police protection.
I am a graduate of Spalding University.  I graduated with my Bachelors in Nursing in 2006.  I am currently a nurse at Norton's Suburban Hospital.  I work 3 nights per week.  I have two sons, Scott and Philip.
During the past several months we have been addressing issues at City Hall like the roof, and electrical, as well as maintenance and general housekeeping.  We have been working hard, but there is still much more to accomplish.  We have concentrated on tax revenues, and occupational tax revenues and have streamlined the efficiency of collections and tracking.  We are looking at every way to maximize our expenditures and decrease our overhead expenses.   We are working with the City Council members to plan projects that are meaningful to our city and our residents.  We continue to work with the Police Chief to redefine and structure the department to provide better public safety.  Part of these efforts included bringing the department back to City Hall to make it a more inclusive part of the city.  A comprehensive paving project has been developed for at least the remainder of my administration.  We plan to start paving Pigeon Pass Road by the end of October, and will follow up over the next two years completing Pigeon Pass Road.  Many other projects have been identified, and the launching of this website as a communications tool, is one of them.
I encourage each of you to become an active member of our city.  We need your help.  We want your input.  Come to Council Meetings the second Tuesday of each month.  Listen to plans and give your feedback.
I look forward to some very  exciting years to come for our city and our residents.